Barcelona to Venice
Booking Dates
07/02/2023 through 10/02/2024
Travel Dates
07/02/2023 through 11/02/2024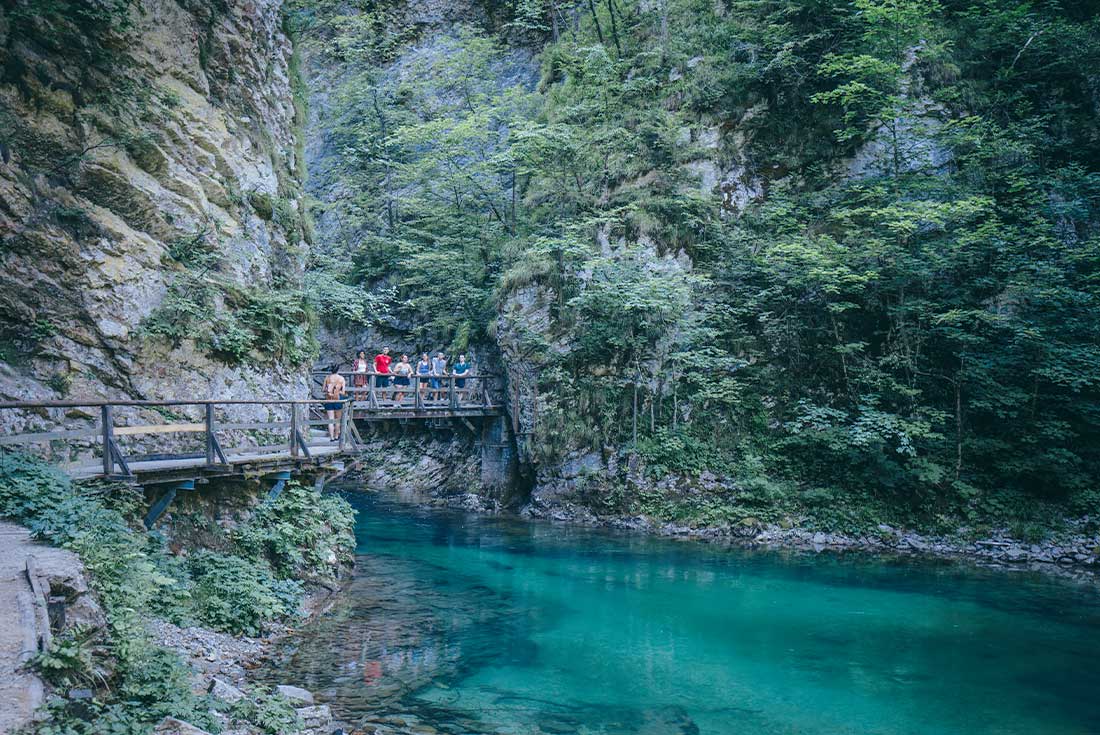 Barcelona to Venice

Discover Europe's hottest places on an extensive 29-day adventure from Barcelona, ending in Venice. Full of fun and flexibility, this adventure is perfect for independent travellers who want someone else to worry about all those transport and accommodation details. Instead, you can wander among medieval Krakow, stroll through classic Vienna, experience bohemian hospitality in an underground Prague bar and stroll the banks of the sparkling Danube in Budapest. Your local leader will take you on regular orientation walks and give you plenty of insider knowledge, but how you spend your days is largely up to you. See Europe your way with a group of likeminded adventurers to appreciate it with.

Activities
Lyon – Vieux Lyon
Berlin – Bratwurst Snack
Budapest – Market Visit and Snack
Highlights
Visit Berlin, an exciting city with a complex history. Use your free time to see the remaining fragments of the infamous wall that once divided the city, but now unites it with murals and memorials.
Immerse yourself in the bohemian vibes of the Czech Republic, soak up the smooth sounds of jazz at a low-lit bar in Prague before stepping right into a fairytale in Cesky Krumlov.
With plenty of free time in classic Vienna and vibrant Budapest, whether you end up eating Sacher torte in a neighbourhood cafe or downing a couple of local brews in a ruin bar is totally up to you!
Three days in Amsterdam gives you time to see the varied sides of the city, from the sidewalk cafe culture to the leafy parks and master-filled museums.
Admire the panoramic landscapes and weaving coastline from Barcelona to France's Provence region. With all transport arrangements taken care of, you can focus on soaking it all up.
| Day | Description | View All |
| --- | --- | --- |
| Day 1 | Barcelona | Details |
| Day 2 | Barcelona | Details |
| Day 3 | Avignon | Details |
| Day 4 | Avignon | Details |
| Day 5 | Lyon | Details |
| Day 6 | Paris | Details |
| Day 7 | Paris | Details |
| Day 8 | Luxembourg City | Details |
| Day 9 | Brussels | Details |
| Day 10 | Brussels | Details |
| Day 11 | Amsterdam | Details |
| Day 12 | Amsterdam | Details |
| Day 13 | Amsterdam | Details |
| Day 14 | Berlin | Details |
| Day 15 | Berlin | Details |
| Day 16 | Wroclaw | Details |
| Day 17 | Krakow | Details |
| Day 18 | Krakow | Details |
| Day 19 | Prague | Details |
| Day 20 | Prague | Details |
| Day 21 | Cesky Krumlov | Details |
| Day 22 | Vienna | Details |
| Day 23 | Vienna | Details |
| Day 24 | Budapest | Details |
| Day 25 | Budapest | Details |
| Day 26 | Bled | Details |
| Day 27 | Bled | Details |
| Day 28 | Venice | Details |
| Day 29 | Venice | Details |