Europe Explorer
Booking Dates
07/02/2023 through 10/02/2024
Travel Dates
07/02/2023 through 11/09/2024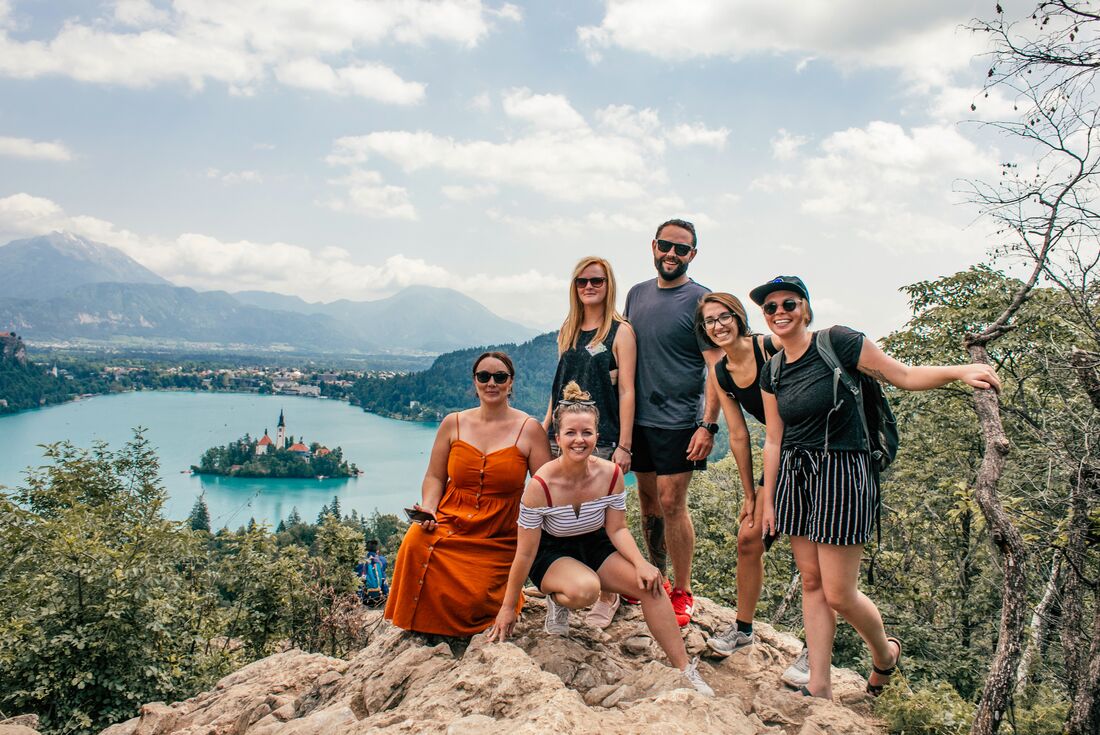 Europe Explorer

Saunter through some of Europe's finest cities and landscapes on this memorable trip from sultry Spain to ever-alluring Italy. Be romanced by enchanting scenery, seduced by stunning sights and beguiled by wining and dining experiences that know no rival. Crossing 12 countries in an easily paced 36 days, this trip will suit both those looking to discover Europe for the first time and veterans of the region just wanting to revisit their favourite haunts. Steeped in history, with regional cuisines to die for, this classic and quirky adventure is the ultimate foray into the European heartlands.

Activities
Lyon – Vieux Lyon
Berlin – Bratwurst Snack
Budapest – Market Visit and Snack
Venice – Orient Experience Snack Stop
Venice – Leader-led Orientation Walk
Venice – San Marco Square
Cinque Terre – Day Trip, including Cinque Terre Pass
Florence – Leader-led Orientation Walk
Rome – Leader-led Orientation Walk
Rome – Trevi Fountain
Highlights
Gaudi's modern cathedral, La Sagrada Familia, is like no other building you've ever seen. Still under construction after over 130 years, this Gothic masterpiece embodies Barcelona's artistic and progressive heart.
Now one of the world's most artistic and exciting cities, Berlin has a complex history. See remaining fragments of the famous wall that once divided the city in half.
Immerse yourself in the history, architecture and bohemian vibes of the Czech Republic. Soak up the smooth sounds of jazz at a low-lit bar in Prague before stepping right into a fairytale in the World Heritage-listed town of Cesky Krumlov.
Enjoy a scenic walk along the banks of the River Danube in Budapest. Threaded with bridges and hemmed in by castles and historic city buildings, Europe's second longest river is also one of its most beautiful.
Feast on mouth-watering seafood along Italy's coast, drink fine wine in Tuscany and indulge in the endless pasta dishes on offer in Rome.
| Day | Description | View All |
| --- | --- | --- |
| Day 1 | Barcelona | Details |
| Day 2 | Barcelona | Details |
| Day 3 | Avignon | Details |
| Day 4 | Avignon | Details |
| Day 5 | Lyon | Details |
| Day 6 | Paris | Details |
| Day 7 | Paris | Details |
| Day 8 | Luxembourg City | Details |
| Day 9 | Brussels | Details |
| Day 10 | Brussels | Details |
| Day 11 | Amsterdam | Details |
| Day 12 | Amsterdam | Details |
| Day 13 | Amsterdam | Details |
| Day 14 | Berlin | Details |
| Day 15 | Berlin | Details |
| Day 16 | Wroclaw | Details |
| Day 17 | Krakow | Details |
| Day 18 | Krakow | Details |
| Day 19 | Prague | Details |
| Day 20 | Prague | Details |
| Day 21 | Cesky Krumlov | Details |
| Day 22 | Vienna | Details |
| Day 23 | Vienna | Details |
| Day 24 | Budapest | Details |
| Day 25 | Budapest | Details |
| Day 26 | Bled | Details |
| Day 27 | Bled | Details |
| Day 28 | Venice | Details |
| Day 29 | Venice | Details |
| Day 30 | Venice | Details |
| Day 31 | La Spezia | Details |
| Day 32 | Cinque Terre / La Spezia | Details |
| Day 33 | Florence | Details |
| Day 34 | Florence | Details |
| Day 35 | Rome | Details |
| Day 36 | Rome | Details |